Elvie Shane's Debut Album Backslider Is Available Now
Wheelhouse Records Singer/Songwriter Shares Full-Length Release Hot On The Heels Of His Debut No. 1 Single "My Boy"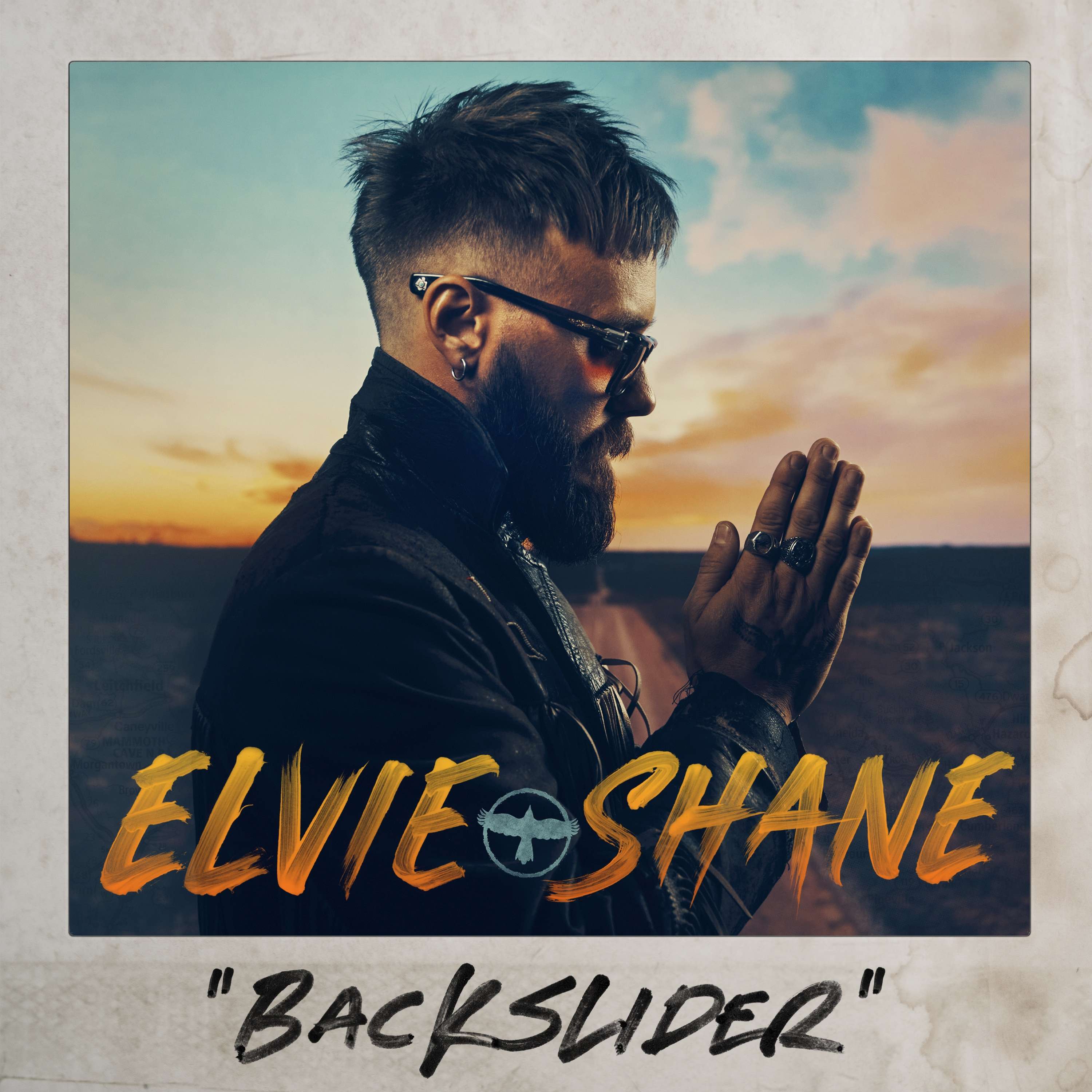 FOR IMMMEDIATE RELEASE
Toronto, ON - October 29, 2021 - Wheelhouse Records singer/songwriter Elvie Shane's debut full length album BACKSLIDER is available today. Shane co-wrote the set that embodies the crunchy hooks of Classic Rock with the everyday poetry and nostalgia of Country music. And the emotional electricity of Gospel and R&B – all with that punchy "edge" Shane knows so well.
Backslider's release follows Shane's recent celebration of a huge milestone that saw his debut smash-hit single "My Boy" hit the No. 1 spot at USA Country radio and reach Top 30 at Canadian Country Radio, and the lump-in-your-throat anthem to step-fatherhood continues to resonate with so many.
Shane also released a spirited visualizer for one of the new tracks on Backslider, exclusively premiering the video for "Love, Cold Beer, Cheap Smoke" with American Songwriter today, available to watch here.
"I believe music should hurt ya, heal ya, or make ya wanna cut loose," shared Shane. "Now that Backslideris out in the wild, I hope it accomplishes all three. Kick back with the ones you LOVE, enjoy some COLD BEER or CHEAP SMOKE. However you listen to music, just turn it on and turn it up!"
Backslider - Official Track Listing:

1. I Will Run (Elvie Shane, Doug Johnson, Adam Wood)

2. Love, Cold Beer, Cheap Smoke (Elvie Shane, Russell Sutton, Drew Green)

3. Sundays In The South (Elvie Shane, Derrick Southerland, Albert E. Brumley)

4. Sundress (Elvie Shane, Doug Johnson, Adam Wood)

5. County Roads (Elvie Shane, Dan Couch, Oscar Charles)

6. Rocket Science (Elvie Shane, Joybeth Taylor, Jakob Miller, Oscar Charles)

7. My Kinda Trouble (Elvie Shane, Erik Dylan, Ray Fulcher)

8. Kickin' Stones (with The Fletch) (Fred Eltringham, Steve Mackey, Rob McNelley, Tom Bukovac, Kris Donegan, Matt Nolen)

9. Saturday Night Me (Elvie Shane, Doug Johnson, Adam Wood)

10. My Boy (Elvie Shane, Russell Sutton, Nick Columbia, Lee Starr)

11. Heartbreaks & Headaches (Elvie Shane, Dakota Payton)

12. Nothin' Lasts Forever (with Tenille Townes) (Elvie Shane, Luke Preston, Oscar Charles, Matt Willis)

13. Keep On Strummin' (Elvie Shane, Dan Couch, Oscar Charles, Clinton Payton)

14. My Mississippi (Elvie Shane, Jakob Miller)

15. Miles (with My Mama) (Elvie Shane, Jonathan Sherwood, Luke Preston)
A native of small-town Kentucky, early touchstones like Dwight Yoakam, Steve Earle and John Fogerty joined Wheelhouse Records' Elvie Shane's Gospel roots to form the bedrock of his taste – along with R&B classics like The Temptations and modern superstars like Eminem. And after a fateful Baptist revival came through town, he joined a band as a front man full of wild-eyed charisma. Shane initially captured attention with a viral social media moment with "My Boy," that has since become his signature smash and debut No. 1 single.
Shane's debut EP, County Roads was released earlier this year. His picture-based lyrics and knack for storytelling lead to his signing with UTA and he has since opened for Jason Aldean, Toby Keith, Brothers Osborne Brett Young, Walker Hayes and Lady A, to name a few. Shane also just wrapped a stint on the road opening for Brooks & Dunn on their 2021 Reboot Tour. For more information, visit elvieshane.com.
-30-